QA Manager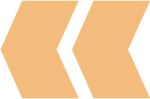 As QA Manager, I work with R&D managers to define standards, methods and metrics and select the tools used by development teams to improve our code quality.
JI take a macroscopic view and identify quality metrics that will continuously measure the overall quality of code within our organization. I monitor the value stream to identify underperforming teams and help implement corrective actions. I manage our functional testing teams and the end-to-end testing process to help keep our applications available 24/7. Our enterprise testing tools struggle with the IBM i side of the business. Security is an ever-growing concern and a shared responsibility between our teams.
How can ARCAD help me?
Your QA Challenges and Goals
Automated tools are an essential part of the modern QA process and finding the right tools is a key objective for the QA Manager. The diverse spectrum of platforms within many organizations means that open source QA tools and UI-based testing products are sometimes too generic in nature and do not go deep enough on the IBM i platform to be effective. They focus mostly on reporting defects rather than identifying causes and helping to put things right immediately. Shifting quality left in the development process is a challenge because developers tend to leave testing until the end and then are pressed for time. In Agile/DevOps environments there is little time for code peer reviews, unit testing or regression testing and often there are insufficient metrics available to monitor code quality. Some legacy IBM i code can be difficult to understand and change and this compounds the code quality challenge.