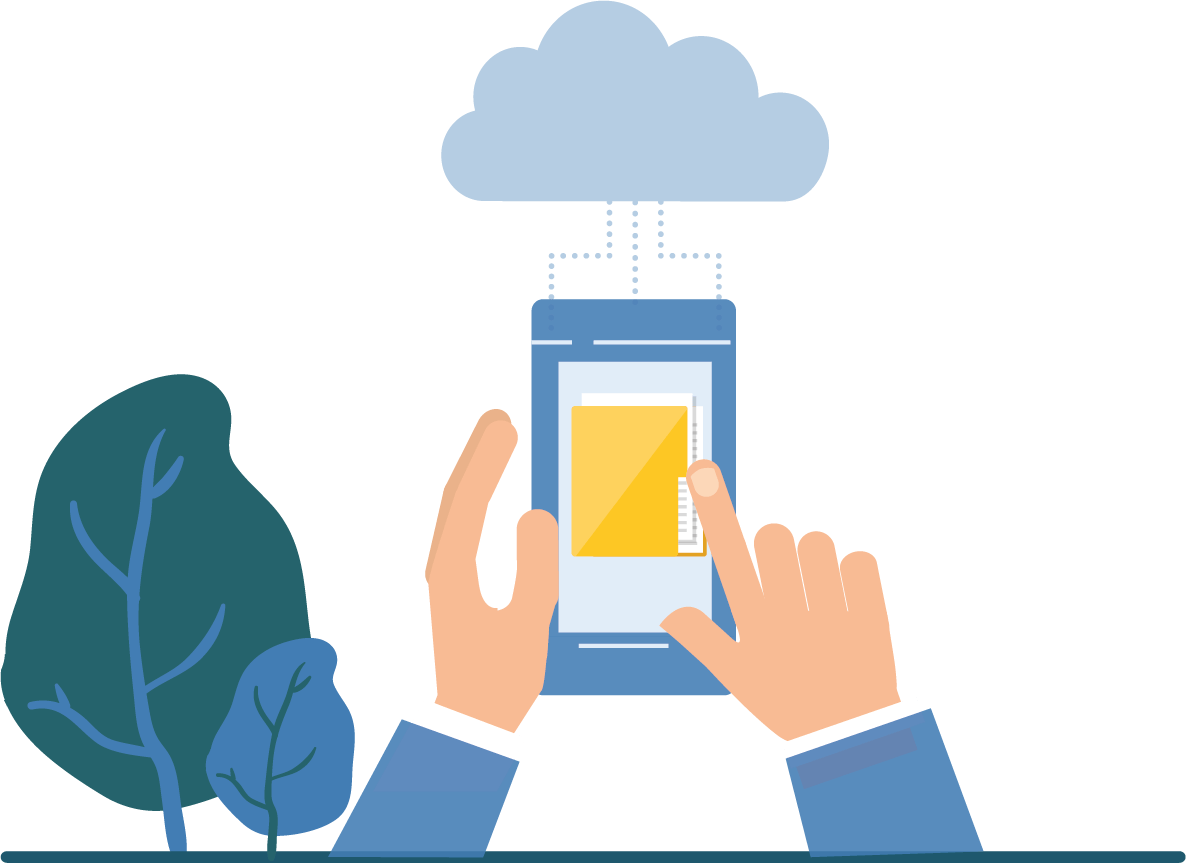 IBM i Modernization :
why and how to start?
Do you want to evolve your IBM i system, enhance it with modern languages, open-source tools and user-friendly interfaces? Boost your agility and opt for a deep and flexible IBM i application modernization strategy! Check out this quick overview of the challenges, methods and tools for a successful modernization on IBM i.
1. IBM i Modernization – Challenges and Objectives
"Why should I change? Everything is working perfectly…"
Typically legacy applications remain in production for a long time, undergoing major changes and relying on different technologies, making it difficult to understand the code. Unfortunately many IBM i modernization projects start only after there has been a serious business impact caused by the failure of a legacy application. Too often, the analysis of the costs and risks involved in modernizing applications concludes with: 'if it isn't broken, let's not fix it'. But skipping this step only delays the cost ("technical debt") in development. Isn't it better to proceed with a series of small but regular evolutions rather than a revolution? A system that does not evolve will necessarily lead to a revolution one day, because the world does not wait to evolve quickly.
Generation gap
Kody Robinson, Software Developer at Arkansas
Electric Cooperative Corp. – Challenges of a young developer
joining an experienced IBM i development team, and value of RPG Free Form.
Well managed, your modernization projects will become profitable
Tim Rowe, Business Architect Application Development at IBM,
gives a 360 degree view of modernization on the IBM i platform
– both the development methods and the application itself
Modernize the existing application assets? And why not change the platform?
Convinced that it is necessary to replace your legacy platform? We have all dreamed at some point or another of having a cutting-edge information system, always flexible to their changing business needs and, in this, a major contributor to their performance. Shouldn't we move forward and reinvest in what already exists instead of replacing everything? Ask yourself this question in all sincerity while reading our article "Legacy modernization: 10 preconceptions to urgently dispel".
Legacy systems have shown their incredible resilience and ability to provide outstanding competitive advantage to leading businesses. It is important to note that despite the myriad of emerging technologies revolving around them, it is these "good old" and trusted systems that continue to keep the entire global economy running smoothly and securely. Discover the strengths of this system through our article "Legacy" will never die!. Interested in learning how IBM i is an efficient and resilient platform for modern business workloads? Download ourWhite Paper and learn more about one of the industry's leading integrated operating environments.
The typical reaction of any company looking to modernize its applications is to rewrite everything in Java, a universal and far more portable language than RPG. Looked at from the outside, this choice is not surprising. You could easily believe that a rewrite in Java would address two burning issues: preparing you for an exit from the IBM i platform at some time in the future and providing an easy answer to the RPG skill shortage. However, if you look more closely, it is clear that each language has been conceived from the outset for a specific technological environment. Can RPG Free Form and Java languages coexist to get the "best of both worlds"? In our article RPG Free Form vs. Java: nothing compares we discuss two languages that everything opposes.
Driving digital transformation in the new economy
Digital transformation has become a major focus for companies and project times have decreased. DevOps and agile technology initiatives have taken precedence in a year where most companies have fewer resources and less budget to operate with. Legacy IBM i application modernization is a key component of digital transformation and optimization. Discover new opportunities to modernize IBM i applications in the new economy in our White paper.
2. How to modernize your IBM i applications?
Automate your modernization project in 3 steps!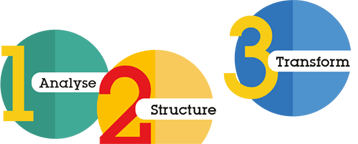 You need to be able to quickly analyze your legacy, build a process to monitor modernization changes, and ultimately transform your application.
1.Analyze your application to detect anomalies and redundant code
2.Implement a structured process for version control and regression test
3.Transform your application (source code, database, user interface)
Floyd del Muro, Technology Evangelist, explains how
Modernization works at ARCAD Software
Discover the three steps to implement an IBM i modernization strategy by reading our article Modernize your IBM i in 3 steps. It is not so difficult, follow the roadmap in our article Modernization process, application modernization roadmap.
Analyze your application
How to ensure that your IBM i (AS400) applications are always solid, stable and reliable? How to modernize them for a better maintainability? With the Application Healthcheck solution, obtain a quick overview of your IBM i application assets in terms of quantity and quality, an analysis of the context and a set of recommendations to :
obtain an exhaustive report on your IBM i assets
make decisions on a factual basis
obtain a group of recommendations to support your strategic aims
Discover the Application Healthcheck solution through our Datasheet IBM i Application Healthcheck.
Make your IBM i modernization a success!
Successful IBM i application modernization projects are those that find the right balance between IT and business objectives. Whatever the reason for a modernization project for a legacy system like IBM i, it is important to identify some key points for the success of the project.
Obtain backing from general management
Define an overall modernization roadmap
Involve staff early, to include all impacted parties
Secure through automation
Test for non-regression
Find all the details of these 5 key steps to a successful modernization of your IBM i applications in our article 5 keys to IBM i Modernization Success.
3 aspects are essential for a successful modernization:
Tools – automated conversion helps minimize project risk
Process – a DevOps framework secures parallel development for an easy merge of changes
People – managing change in teams is vital to modernization success
Complete modernization or progressive approach?
Do you want achieve a 'full stack' modernization of your IB M i application? Convert your source code and database to a modern language? Create Web services from your existing code?
=> Every modernization project is different follow the guide!
3. The different layers to modernize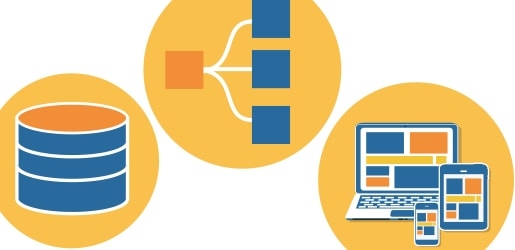 Take advantage of complete, integrated IBM i modernization tools for every tier in an application:
Database: convert your DDS to DDL (SQL), for a fully relational database on IBM i

Source code: convert your RPG IV code to RPG Free Form, easier to understand


User interface: replace your 5250 access by modern Web et mobiles interfaces
Database
A key step in modernizing IBM applications is to convert your DDS files into standard DDL (SQL) tables and views, improving performance to facilitate the understanding for any developer.
Source code
4. Modernization tools
Automating your modernization project not only reduces its complexity and duration but also protects you from bugs and manual error, limits the risks of regression and, more importantly, guarantees the reliability of your application.
ARCAD for IBM i Modernization
Transform your IBM i applications end-to-end from the database to the user interface, including the source code. Launch a complete transformation with our ARCAD for IBM i Modernization solution.
Trial version of the tools
ARCAD Modernization as a Service (MaaS)
Modernization tools needed to analyze, transform, convert and integrate your applications
Merlin
Microservices, containers, hybrid cloud, CI/CD, DevOps. The list of these "buzzwords" goes on and on. You've probably heard a lot of about them recently, especially with all these virtual events taking place the last few years. You've also been told you need to use these technologies to modernize your IBM i applications. But how do they apply to your existing RPG-based business applications? And how and where do you get started? Maybe you need the help of a wizard.
That wizard is here. Introducing IBM i Modernization Engine for Lifecycle Integration, or "Merlin" for short. Merlin is a joint solution from IBM and ARCAD to help streamline new next-generation application development on IBM i and automate modernization of existing ones. Read our article A "Wizard" for Application Development and Modernization on IBM i.
Get started and modernize your IBM i application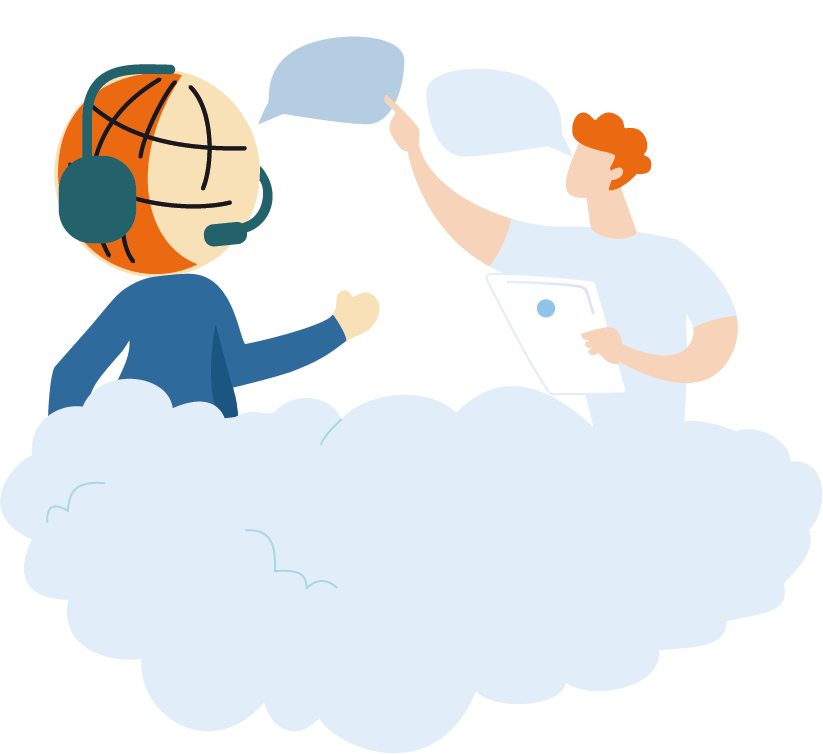 Let's talk about your project!