[Webinar] 4-part Webinar series: Step-by-step IBM i Modernization – database, code, UI
Much has been said about the pros and cons of Modernization vs. Migration.
Our Webinar takes a practical look at what automation can achieve in a real world modernization project.
Whether you are planning an end-to-end modernization project, or modernizing phase by phase, there are ways to make the job easier, and safer.
Using customer case studies, we examine the do's and don'ts of automation in each aspect of IBM i modernization, in 4 dedicated sessions:
Session #1:    Source Code – Convert RPGIV code to modern Free Form RPG
Session #2:  Database – Expand field sizes and/or Convert DDS to DDL (SQL)
Session #3:  UI/UX – Generate Web and mobile apps
Session #4:  Process – Use DevOps to accelerate and secure the delivery of changes
Missed our last webinar? Watch it on replay!

Ray Bernardi
Senior Solution Architect, ARCAD Software
Ray Bernardi is a 30-year veteran involved in the System 38/AS/400/iSeries/IBM i development and currently is a Pre/Post Sales technical Support Specialist for ARCAD Software, international ISV and IBM Business Partner.  Ray has been involved with the development and sales of many cutting edge software products throughout his career, with specialist knowledge in Application Lifecycle Management (ALM) products from ARCAD Software covering a broad range of functional areas including enterprise IBM i modernization and DevOps.  In addition, Ray is a frequent speaker at COMMON and many other technical conferences around the world and has authored articles in several IBM i publications on the subject of application analysis and modernization, SQL, and business intelligence.

Nick Blamey
ARCAD's Director of Northern European operations
Nick Blamey joined ARCAD from IBM where he was responsible for DevOps and Rational solutions in various roles across Europe. Previously Nick worked for other software development tools orgainsations including: HP / MicroFocus, Fortify Software (acquired by HP), Empirix (acquired by Oracle), Radview and Segue (now Microfocus). Nick is a thought leader in the areas of Static Code Analysis, Testing Automation, DevOps and Shift-Left strategies.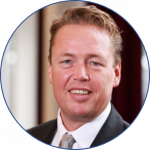 Torsten Klinge
CEO, ML Software
Torsten Klinge is the CEO of ML Software, the market leader in Modernization of IBM i User Interfaces and Digital Transformation. Torsten has been an expert in this field since completing his studies in Berlin in the early 90s. Before founding ML Software Torsten fulfilled a number of Software Development roles on the IBM i and then joined ML-Software in 1998 responsible for product design, conception and "go to market" strategy. In 2006 Torsten led a management buy-out of ML Software becoming CEO. He is a respected thought leader in this area and presenter at Common events worldwide. Throughout Torsten's distinguished career he has been instrumental in helping hundreds of IBM i development teams across the world to rapidly modernize their User Interfaces. ML Software and ARCAD's recently announced partnership completes both organizations vision of combining UI Modernization with Code, Database and Process (DevOps) modernization.