[Webinar] Truly Modern CI/CT/CD Development from Code to Deployment
"Coding for the 21st Century" doesn't mean just changing the way that you develop your user interface – "truly modern" development means adapting to proven coding techniques and DevOps methodology to how you work with your applications.
Jim Buck will share how to break away from the being tied to 5250 and print file development by using modern RPG coding techniques.
Learn how you can leverage Arcad's iUnit, CodeChecker and Drops to put the "C" into your CI/CD process and modernize your language (to fully-free form RPG) at the same time using Transformer RPG.
Watch Now!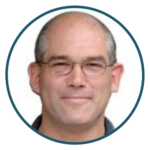 Ray Bernardi
Senior Solution Architect, ARCAD Software
Ray Bernardi is a 30-year veteran involved in the System 38/AS/400/iSeries/IBM i development and currently is a Pre/Post Sales technical Support Specialist for ARCAD Software, international ISV and IBM Business Partner.  Ray has been involved with the development and sales of many cutting edge software products throughout his career, with specialist knowledge in Application Lifecycle Management (ALM) products from ARCAD Software covering a broad range of functional areas including enterprise IBM i modernization and DevOps.  In addition, Ray is a frequent speaker at COMMON and many other technical conferences around the world and has authored articles in several IBM i publications on the subject of application analysis and modernization, SQL, and business intelligence.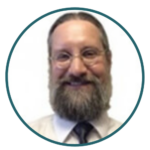 Jeff Tickner
DevOps Consultant, ARCAD Software
Jeff Tickner is CTO, North America for ARCAD Software. He has worked in the Application Lifecyle Management sector on the IBM i for 22 years. He leads client engagements in product implementation and training, including ARCAD for DevOps, ARCAD Transformer for application modernization, and ARCAD Verifier test automation. Jeff lends his expertise in the DevTestOps field as frequent speaker at conferences around the world. He lives in NH with his wife and 2 children and enjoys hiking, skiing and old VWs and wrote his first program in High School on punch cards.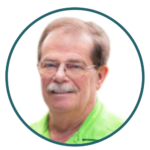 Jim Buck
CEO, imPower Technologies