Letsos Company transforms its core applications into RPG Free Format
The Customer
The Texas-based Letsos mechanical contracting company use the TrueLine ERP to manage their accounting tasks, hosted on IBM i written in a mix of RPG III and RPG IV. For greater security, and in order to be more reactive to errors in the system, Letsos have purchased the TrueLine RPG source code.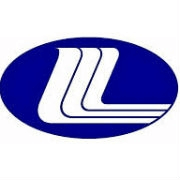 Context
Management of TrueLine fell under the responsibility of IT Manager Jason Feng, experienced in Java and Microsoft languages under .NET. Accustomed to graphical development environments, whenever errors arose in the TrueLine package, Jason struggled understanding the fixed column RPG and working from a green screen with PDM / SEU.
To correct bugs in the ERP or handle new requirements, Jason needed a tool to help him understand the legacy RPG source and locate errors efficiently. He was reluctent to spend time learning "stabilized" tools, and wanted a graphical IDE similar to those he had used with Java and .NET.
Solution
With the free trial, Jason successfully converted several RPG programs that were causing problems. As the program logic was much easier to read, he could more easily make corrections, and save the converted RPG Free Format source ready for compilation in the next application build.
With the combination of RDi and ARCAD-Transformer RPG, he could easily convert programs "as needed", locate bugs, and recompile. He could also gradually modernize the TrueLine application, leaving a mix of both old and new RPG code in place.
Case Study Highlights
Company: Letsos Company
Industry: Civil Engineering
Characteristics: Letsos Company wanted to become more reactive to bugs found in their ERP. They were also driven to become more productive in ERP maintenance, and avoid unnecessary costs of learning "stabilized" tools and technology.
Challenge: Letsos Company had to modernize legacy source code, they decided to transform their core application into RPG Free Format, enabling efficient software maintenance without additional staffing & training.
Solutions: ARCAD Transformer RPG
T

ransforming our existing application revitalizes our investment, allowing developers with Java & Windows skills to maintain and extend our IBM i code effectively into the future."