Bring Your Own Tools (BYOT) to the IBM i DevOps Workflow
There's no "one-size fits all" when it comes to IBM i. Most development teams comprise experienced IBM i talent and newcomers to the platform, working in a mix of languages (front and back-end) and different DevOps tools.  Not to mention individual IDE preferences, VS Code, RDi or even 5250!
The ultimate goal is to have all team members working full-stack and sharing common tools. But which tools? Ideally, the existing enterprise DevOps pipeline used outside the IBM i.
This is ARCAD's "Bring Your Own Tools" approach.  To accommodate each specific customer environment, ARCAD integrates with all standard DevOps tools today – bringing the advanced automation layer that "understands" the IBM i…
In this webinar, we'll discuss and demonstrate:
Tooling options for IBM i (RDi, VS Code, Jenkins, Jira, Azure, and more), their pros and cons
How to use ARCAD for DevOps integrations (plugins, extensions, CLIs)
Best practices for getting started 
Missed our last webinar?
Watch it on replay !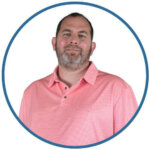 Solution Architect, ARCAD Software
Alan has been in support and promotion of the IBM i platform for over 30 years and is the Presales Consultant for DevOps on IBM i role with ARCAD Software. Prior to joining ARCAD Software, he spent many years in multiple roles within IBM from supporting customers through HA to DR to Application promotion to migrations of the IBM i to the cloud. In those roles, he saw first hand the pains many have with Application Lifecycle Management, modernization, and data protection. His passion in those areas fits right in with the ARCAD suite of products.