Synchronous IBM i and non-IBM i Deployments
Do you need to automate and synchronize deployments across ALL your environments and applications?
Many backend IBM i applications have off-platform components, such as an API layer, or Web front-end. To ensure your application stays reliable, artifacts must be deployed securely and in-sync.
In our Webinar, learn how to orchestrate all your deployments, multi-platform and multi-cloud, using DROPS by ARCAD Software:
– One single console to deploy across multiple endpoints – IBM i, Windows, Linux, IBM z, on prem or cloud
– Real-time visibility of application status, from anywhere
– Deployment plans and one-click-deploy
– Rollback on error
Simplify and secure your application delivery.
Watch Now !
Did you miss this webinar ? Don't worry, you can download the replay!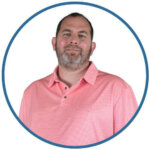 Solution Architect, ARCAD Software
Alan has been in support and promotion of the IBM i platform for over 30 years and is the Presales Consultant for DevOps on IBM i role with ARCAD Software. Prior to joining ARCAD Software, he spent many years in multiple roles within IBM from supporting customers through HA to DR to Application promotion to migrations of the IBM i to the cloud. In those roles, he saw first hand the pains many have with Application Lifecycle Management, modernization, and data protection. His passion in those areas fits right in with the ARCAD suite of products.