[Webinar]'True Git' – are there right and wrong ways to do Git on IBM i?
Are you looking to manage your RPG and COBOL source code under Git, or you already tried making the leap?  Git brings multiple advantages, including flexible distributed development, parallel versioning and complete visibility of changes anywhere in the system.
Yet tools and processes can sometimes get in your way. There are several approaches to implementing Git on IBM i, and it's important to know the pitfalls to avoid.
In our 'round table' Webinar, our experts will reveal:
the different ways to use Git on IBM i
the challenges when using Git in a traditional IBM i environment
an integrated 'true Git' approach that benefits both traditional and distributed teams alike
how to measure the real ROI of Git on IBM i
Take your IBM i teams to the next level with Git.  Watch the replay video!
Missed our last webinar? Watch it on replay!

Ray Bernardi
Senior Solution Architect, ARCAD Software
Ray Bernardi is a 30-year veteran involved in the System 38/AS/400/iSeries/IBM i development and currently is a Pre/Post Sales technical Support Specialist for ARCAD Software, international ISV and IBM Business Partner.  Ray has been involved with the development and sales of many cutting edge software products throughout his career, with specialist knowledge in Application Lifecycle Management (ALM) products from ARCAD Software covering a broad range of functional areas including enterprise IBM i modernization and DevOps.  In addition, Ray is a frequent speaker at COMMON and many other technical conferences around the world and has authored articles in several IBM i publications on the subject of application analysis and modernization, SQL, and business intelligence.

Andrew Clark
DevOps Product Manager
Andrew Clark has been working on the IBM i platform for more than 30 years, beginning with the "secret Mankato Project" on a pre-release version of os/400, and an internship at IBM Rochester working on the Query team. He has development expertise in more than a dozen languages on multiple platforms, as well as a background in green-screen, Windows, mobile and web development. His major responsibilities included coordinating developers from four different offices in three different continents while still maintaining Architect responsibilities. He is proficient at everything DB/SQL on IBM i, and has extensive experience in the entire DevOps lifecycle.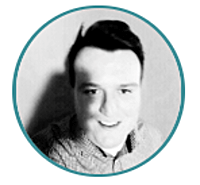 Scott Heinlein
DevOps Consultant
Scott is a DevOps Consultant based in Dallas, Texas who joined the Arcad team in 2017.  He has expertise in helping organizations adopt DevOps practices.  Scott specializes in open systems and integration with Git, Jira and Jenkins for an enterprise CI/CT/CD workflow. He leads client engagements in product implementation and training, including ARCAD for DevOps, DROPS, DROPS  for Distributed Systems, ARCAD Builder, and DOT Anonymizer.

Jeff Tickner
CTO North America
Jeff Tickner has worked in Change Management on the IBM I for 17 years at different companies. He is certified in Rational Team Concert as well has having experience with other Change Management packages from SourceSafe to Subversion. Jeff currently works for ARCAD Software, an international software company and IBM Business Partner. He provides implementation support and training for IBM I based companies rolling out Change Management solutions. He lives in NH with his wife and 2 children and enjoys hiking, skiing and old VWs and wrote his first program in High School on punch cards.