Banque Palatine reduces downtime risk and eliminates "Out-of-Hours" working, orchestrating Application Deployment across IBM i, AIX and z/OS with ARCAD's DROPS
The Customer
With a history going back over 230 years, Banque Palatine is a branch subsidiary of the mutual group BPCE, a Top 10 European Bank and the 2nd largest banking group in France. Its core businesses are retail banking, private banking and asset management with a business focus on the midsized corporation sector (ETI) i.e companies whose turnover exceeds 15 million euro.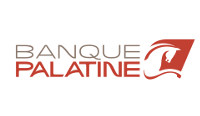 Context
To keep up-to-date with vendor releases, any updates to the User Interface components of the SAB application had to be installed manually on the AIX and Windows servers during a limited "out-of-hours" maintenance window, requiring the teams to be present on-site in the evening.
The bank had no choice other than to standardize on a secure, automated and scalable solution for deployment automation, compatible with their old and new technologies, namely IBM i, AIX and z/OS.
Solution
After a thorough functional analysis and Proof of Concept (PoC) within their own technical environment, Banque Palatine selected the DROPS solution from ARCAD Software in 2016. The conclusions of the POC revealed that DROPS offered superior functionality in each of their primary criteria. With DROPS, the BPCE-IT team have achieved: – Quality goals in relation to risk management (eliminating the risk of human error) – Elimination of evening work – Time savings on deployments (automation means staff can concentrate on value-added tasks) – Stable environment – Future-proof DevOps solution that meets the BPCE Group's new consolidation challenges.
Case Study Highlights
Company: Banque Palatine
Industry: Bank
Characteristics: Banque Palatine has been running the 3rd party core banking system, SAB on IBM i (aka iSeries, AS/400) since 2006.
Challenge: To keep up-to-date with vendor releases, any updates to the User Interface components of the SAB solution (SAB-AT) had to be installed manually on the AIX and Windows servers during a limited "out-of-hours" maintenance window, requiring the teams to be present on-site in the evening.
Solutions: DROPS
O

ur manual deployments could take 20 hours to complete – outside of office hours. DROPS has massively reduced deployment effort. We've saved manpower – eliminated evening work – and reduced the risk of error. In our time-critical environment, DROPS guarantees stability in production with automatic rollback. By choosing DROPS technology we have future-proofed our Release Management pipeline across all technology platforms at BPCE