BWI companies switches from in-house change management to automated GIT & Jira on IBM i
The Customer
From its early beginnings in 1958 as a retail seed store, BWI Companies has expanded to become one of the leading US wholesale distributors of garden products, with over 18 locations and 600 employees across the mid South and Southeastern United States.
BWI has a field sales staff over 125 strong and makes timely deliveries with its company owned fleet.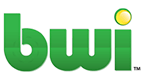 Context
The existing process was mostly manual with very few controls in place. Without any formal authorization checking, the in-house checkout/checkin scripts left no traceability of changes, making it difficult to know which change was made why and by whom. As the company grew, to be able to maintain BWI's exacting standards in customer service it became clear that existing tools and the in-house built process for change management had to be replaced.
Solution
At the end of 2020, after evaluating several different solutions, the BWI team selected ARCAD for DevOps. Simone Culp gave the reasons for her choice: "ARCAD is the only integrated all-in-one DevOps solution for IBM i with the deep Git and Jira integration that was so strategic for us. We needed to standardize our processes across our IBM i and Web teams and keep them in sync. Only ARCAD was able to cover a complete end-to-end standardized DevOps process on IBM i".