Driving Modern DevOps on IBM i
White Paper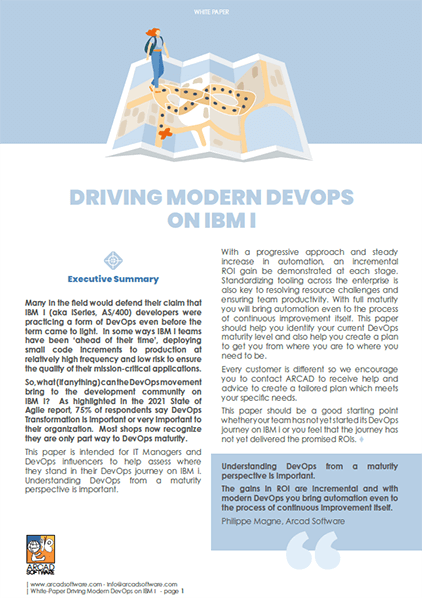 In some ways IBM i teams have been 'ahead of their time', deploying small code increments to production fast and often. So, what can the DevOps movement bring to the development community on IBM i? As highlighted in the 2021 State of Agile report, 75% of respondents say DevOps Transformation is important or very important to their organization. Most shops now recognize they are only part way to "modern DevOps".
"Understanding DevOps from a maturity perspective is important. The gains in ROI are incremental and with full maturity you bring automation even to the process of continuous improvement itself. " – Philippe Magne, ARCAD Software
Driving Modern DevOps on IBM i : Read our White Paper!