[Webinar] BWI Success Story: moving to Git source control on IBM i
Ever felt that moving from traditional IBM i development to DevOps with Git was too big a challenge?
BWI, one of the largest independent distributors of garden products in the U.S., has the experience to prove the contrary.
With a dedicated IBM i team nearing retirement age, it became urgent to upgrade IBM i development techniques and prepare for new developers coming on board.  With the right preparation, over a few short months, BWI was able to transition from a mono-LPAR environment and in-house change management to an automated end-to-end DevOps cycle using Git, Jira and ARCAD tools.
All traditional IBM i developers have adopted Git, appreciating the automation, change tracking and fully documented process.  Now that IBM i and Web teams "speak the same language", software delivery is faster and more secure.
In our Webinar, Simone Culp, Sr. Software Engineer and Data Analyst at BWI will present their project and the keys to successful Git adoption on IBM i, including:
Integrated, all-in-one DevOps process for IBM i
Simplified feature branching with Git
Secure process and transfer between environments
Traceability - linkage between Jira helpdesk request and code changes
Team collaboration – bridging the silos between IBM i and Web development
Join the BWI team and ARCAD Software to learn key tips and techniques for your successful move to Git on IBM i.
Watch Now!
Missed our last webinar? Watch it on replay!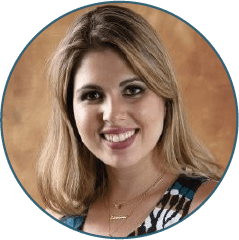 Simone Culp
Sr. Software Engineer and Data Analyst, BWI Companies, Inc.
Simone Culp is a Software Engineer and Data Analyst with over 15 years of experience in software development, bringing innovative solutions for a myriad of companies ranging from government agencies, a small software startup to IBM with its massive programming and software support and operations needs. Simone currently works at BWI Companies, in Nash, Texas where she was first introduced to the IBM i world and became passionate about the platform. Her dedication to learning all about the IBM i led her to realize that there is nothing "legacy" about it and made it her mission to bring all the innovation, modernization, and latest developments in the IBM i technologies to ensure the company's applications and processes are up to speed with the current trends and best practices. Simone has a Bachelor's Degree in Computer Science, with a minor in Systems Architecture and more recently graduated with an MBA degree in Supply Chain Management.

Ray Bernardi
Senior Solution Architect, ARCAD Software
Ray Bernardi is a 30-year veteran involved in the System 38/AS/400/iSeries/IBM i development and currently is a Pre/Post Sales technical Support Specialist for ARCAD Software, international ISV and IBM Business Partner.  Ray has been involved with the development and sales of many cutting edge software products throughout his career, with specialist knowledge in Application Lifecycle Management (ALM) products from ARCAD Software covering a broad range of functional areas including enterprise IBM i modernization and DevOps.  In addition, Ray is a frequent speaker at COMMON and many other technical conferences around the world and has authored articles in several IBM i publications on the subject of application analysis and modernization, SQL, and business intelligence.