Transform your way to Next Gen IBM i Apps in Phases – Start with your RPG!
We have all heard about the Next Gen apps that are coming to the IBM i, but many wonder, where do I start? How do I get there? Here at Arcad we can show you one way to get started. Start by transforming your code into a totally freeform RPG. This helps new developers understand the code and then can begin enhancing the process. It also can be the start to microservices.
So listen in and see how Arcad can help transform your Code, your Database, and your Process.
Watch Now!
Missed our last webinar? Watch it on replay!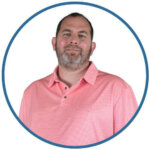 Solution Architect, ARCAD Software
Alan has been in support and promotion of the IBM i platform for over 30 years and is the Presales Consultant for DevOps on IBM i role with ARCAD Software. Prior to joining ARCAD Software, he spent many years in multiple roles within IBM from supporting customers through HA to DR to Application promotion to migrations of the IBM i to the cloud. In those roles, he saw first hand the pains many have with Application Lifecycle Management, modernization, and data protection. His passion in those areas fits right in with the ARCAD suite of products.