Modern IBM i DevOps the "Lucky Seven" tips
Guide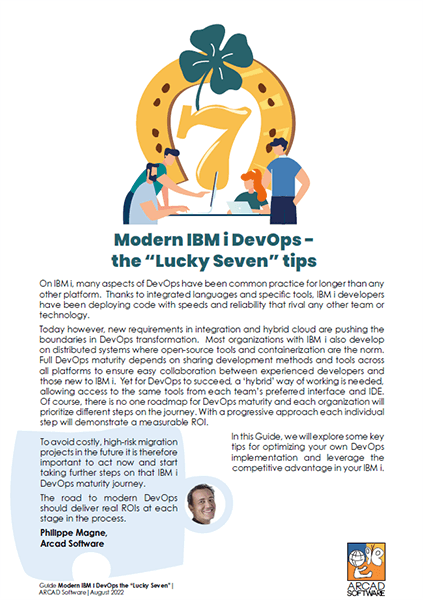 On IBM i, new requirements in integration and hybrid cloud are pushing the boundaries in DevOps transformation.  In this Guide, we will explore the "lucky seven" key tips for optimizing your own DevOps implementation and leverage the competitive advantage in your IBM i!
"To avoid costly, high-risk migration projects in the future it is therefore important to act now and start taking further steps on that IBM i DevOps maturity journey. The road to mature DevOps should deliver real ROIs at each stage in the process." – Philippe Magne, ARCAD Software
Modern IBM i DevOps the "Lucky Seven" tips : Read our White Paper!